Nightwatch - Vegan Energy Drink - 250ml
Biologische cafeïne houdende guayusa frisdrank.
Op smaak gebracht met fruit- en bloemextracten
Minder suikers, meer natuur! (geen toegevoegde suikers en geen kunstmatige of zwaar bewerkte zoetstoffen).
Vegan
Je ingevoerde aantal is niet op voorraad, het aantal is aangepast.
Of profiteer van onze stapelkorting
Veilig en vertrouwd afrekenen
Vóór 22:00 uur besteld, morgen in huis
Secure shopping
Nightwatch is een revolutionaire energiedrank, gebaseerd op Guayusa-blad en zorgt voor focus en kracht. Drink positieve energie!
De leden van de Quichuan-stam uit de Amazone drinken het eco-superherb Guayusa om hun instincten aan te scherpen terwijl ze hun dorpen 's nachts, tijdens de jacht of tijdens rituelen bewaken. Ze zeggen dat guayusa reinigende eigenschappen heeft, een langer leven geeft en helpt bij het overwinnen van dagelijkse uitdagingen. We hebben er alles aan gedaan om deze kwaliteiten bij u in een drankje te brengen. Net als de Quichua noemen we deze drank: Nachtwacht.
Eigenschappen :
Op smaak gebracht met fruit- en bloemextracten
Gepasteuriseerd
Minder suikers, meer natuur! (geen toegevoegde suikers en geen kunstmatige of zwaar bewerkte zoetstoffen).
Totaal koolhydraatgehalte bij 4,2 gram per 100 ml.
Ingrediënten Nightwatch vegan energy drink

Extracten uit gedroogde bladeren van Ilex guayusa* (91%) (water, guayusa*)
agavenectar*
druivensap uit druivenconcentraat*
appelsap uit appelconcentraat*
citroensap uit citroenconcentraat*
natuurlijke aromas*
koolzuur
* biologisch.
Lees meer
Voedingswaarden
per 100 ml
Energie
78 kj (18 kcal)
Vet
<0.5 g
Waarvan Verzadigde
<0.5 g
Koolhydraten
4.2 g
Waarvan Suikers
4.2 g
Eiwitten
<0.5 g
Zout
0 g
Voedingssupplementen zijn geen vervanging voor een gevarieerd voedingspatroon.
Plent B.V. kan hier geen (volledige) informatie verstrekken over alle toepassingen van dit product. In overeenstemming met de wetgeving houden wij die informatie gescheiden van de aanprijzing van onze producten.
Voor vragen kunt u ons tijdens kantooruren bellen op +31 (0)85 - 060 8765. U kunt ook online zoeken naar meer informatie over de toepassing en mogelijkheden van dit product.
Vóór 22:00 uur besteld, morgen in huis
Secure shopping
---
---
Informatie over allergieën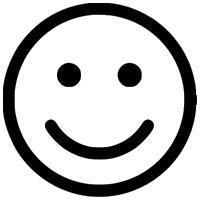 Nog meer voordelen
Veilig winkelen via https-verbinding
Vragen? Wij zijn altijd bereikbaar!
Niet-goed-geld-terug-garantie
Achteraf betalen mogelijk via Klarna