Big Food - Creatine Poeder (CreaPure) - 500 g
Creapure® German Creatine
Getest op puurheid
Lost makkelijk op | Smaakloos
Vegan | Keto-vriendelijk
Je ingevoerde aantal is niet op voorraad, het aantal is aangepast.
Of profiteer van onze stapelkorting
Veilig en vertrouwd afrekenen
Vóór 22:00 uur besteld, morgen in huis
Secure shopping
Creapure® German Engineered Creatine
Als het gaat om prestatieverbeteraars en spieropbouwers, is creatine het meest gebruikte en onderzochte supplement met één ingrediënt. Door de jaren heen zijn er tientallen vormen van creatine geweest, die allemaal beweren de nieuwste en beste te zijn.
Lees meer
Deze Big Food Creatine is de hoogste kwaliteit creatine krijgt die beschikbaar is, Creapure® creatine monohydraat. Creatine heeft in wezen geen smaak ... dus je kunt het met alles of met niets combineren!
Voedingssupplementen zijn geen vervanging voor een gevarieerd voedingspatroon.
Lees meer
Plent B.V. kan hier geen (volledige) informatie verstrekken over alle toepassingen van dit product. In overeenstemming met de wetgeving houden wij die informatie gescheiden van de aanprijzing van onze producten.
Voor vragen kunt u ons tijdens kantooruren bellen op +31 (0)85 - 060 8765. U kunt ook online zoeken naar meer informatie over de toepassing en mogelijkheden van dit product.
Vóór 22:00 uur besteld, morgen in huis
Secure shopping
---
---
Informatie over allergieën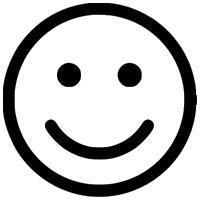 Nog meer voordelen
Veilig winkelen via https-verbinding
Vragen? Wij zijn altijd bereikbaar!
Niet-goed-geld-terug-garantie
Achteraf betalen mogelijk via Klarna